I can't believe people someone let this quack out of the asylum, ya, that guy they call Dr. Phil McGraw. Here he is with a psycho look while being interviewed by hottie Natalie Morales. Look at the dude's eyes (gotta click the picture to see up close), looks like he wants to eat her for breakfast.

"Can I examine you??"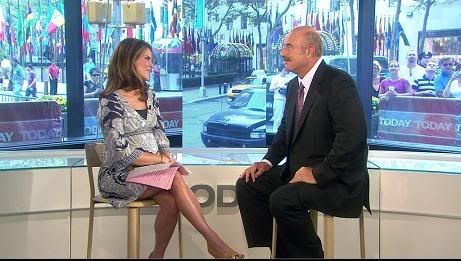 A hot preggy NatMo for good measure,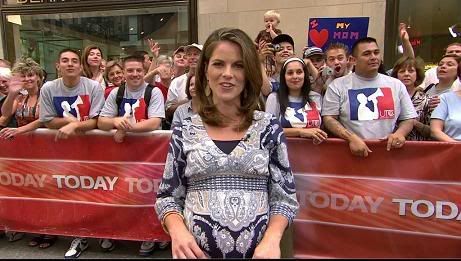 Screencaps courtesy of shadow at the Reporter Caps forum.