Usually we see weather babes like Jackie Maretsky doing their thing in front of the green screen. So it's always a rare treat to see them behind the scenes. Jackie has a really hot body, great legs.

Jackie in a hot red dress showing great leggage,


Hi Ma,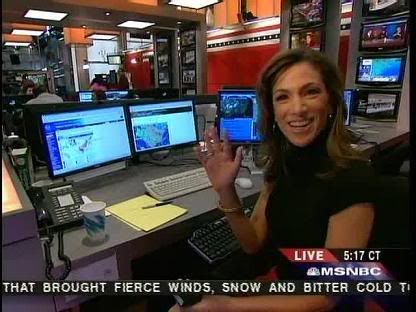 Screencaps courtesy of the Ultimate News Babes website.