I don't really watch CNN International but everybody keeps telling me that Anjali Rao out of Hong Kong is some kinda hottie so I thought I would throw these out there. I can see where they're coming from. She's got a pretty face, would like to see more of her.

A great smile, she looks nice with her hair up,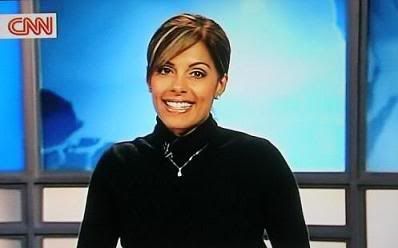 Screencaps courtesy of rerand at the Wide World of Women forum.