Of all the hot weather babes on The Weather Channel, I'd say Stephanie Abrams is the hottest. She's got a great rack and sexy body. She's got a funny thing going on with her left eye, but other than that, what's not to like about her. Stephanie has the complete package, and she's still young too so she'll be hot for a while yet. These pictures are from yesterday I believe.

Stephanie has a great pair of knockers,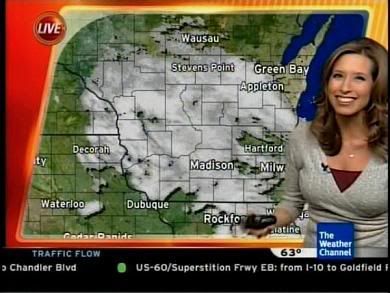 Screencaps courtesy of Zonajohn at the Wide World of Women forum.