Is it just me or does it seem crazy what some of these news or weather babes are allowed to wear on network TV. Jackie Johnson of KCAL out of Los Angeles has great breasts, and they look even better in a tight button-downed satin top. Wow, I still can't believe they let her dress like that.

Jackie has some fantastic breasts, (click on the picture for the full HD),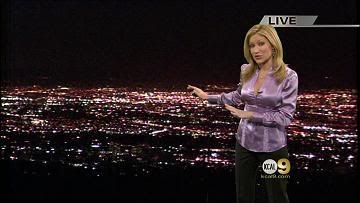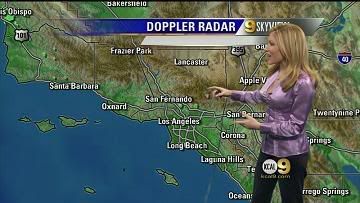 Screencaps courtesy of aztec at the Wide World of Women forum.