The adorable Ainsley Earhardt was wearing the most delectable outfit this morning. It really showed her wicked curves on her chest and hips. As always, Ainsley was flashing her trademark smile from ear to ear. What a babe...

Ainsley has an amazing body, doesn't she?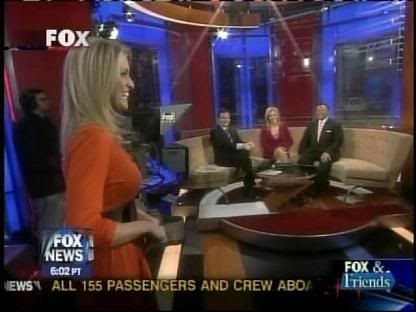 Screencaps courtesy of sparty at the Reporter Caps forum.