Michelle Caruso-Cabrera appeared on a Telemundo talk show yesterday as a guest talking about the economy. And wow, it was eye-opening to say the least. Michelle's breasts were literally busting out of her dress and she showed some rare leggage.

Michelle chest stretches out another dress,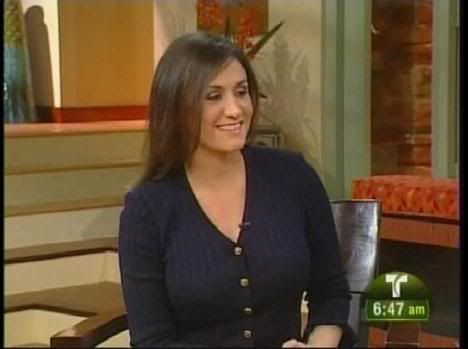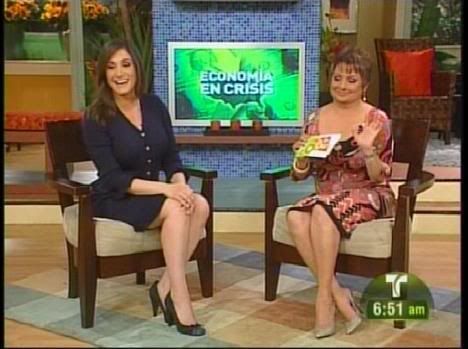 Screencaps courtesy of felinith at the Wide World of Women forum.