Some more International content for you. Kate Garraway of Good Morning Television (GMTV) in England is one of those news babes that isn't really that hot, but she dresses really sexy, which makes her hotter than she really is.

Kate with the fishnet stockings (and slight upskirt), very sexy (click on the image to see the full resolution image),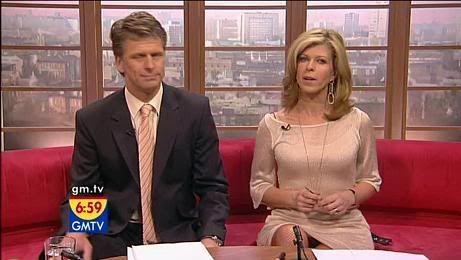 Screencaps courtesy of MVP and The Original Groovesectio at the Wide World of Women forum.