They don't call it the boob tube for nothing. We all know about Michelle Caruso-Cabrera but now Margaret Brennan is getting in on the act. Both were looking very chesty yesterday and we certainly hope this will be the standard going forward.

Margaret with a hot plunging neckline top,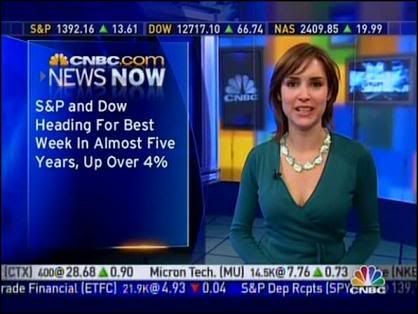 Michelle looks fantastic as usual,



Screencaps courtesy of sabrina at the Reporter Caps forum.