Though she doesn't get as much play as some of the other CNBC news babes, I always thought Margaret Brennan was hot in a Natalie Portman kinda way. You know, not overtly sexy, but subtly attractive.

Margaret shows just a slight hint of cleavage,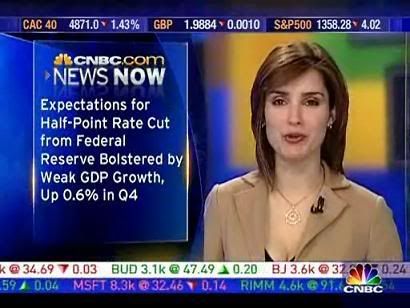 Screencaps courtesy of sharky333 at the Reporter Caps forum.