Though you won't be able to see the Miss America pageant in Las Vegas live, we get to see a few pictures of Robin Meade hosting through backstage updates on CNN. Robin was even blogging live throughout this week.

Wow, can you say hooters? Robin's cleavage is out of this world,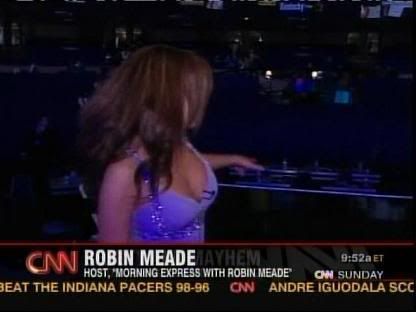 Screencaps courtesy of deadzone at the Reporter Caps forum.