There are alot of Sharon Resultan fans out there so I thought I would post some pictures of the her. I don't watch the Weather Channel that much but I've noticed that she certainly has a nice rack and she used wear short skirts, but now not so much. I believe these pictures were from a couple of days ago.

Not a bombshell, but Sharon is a hot blonde,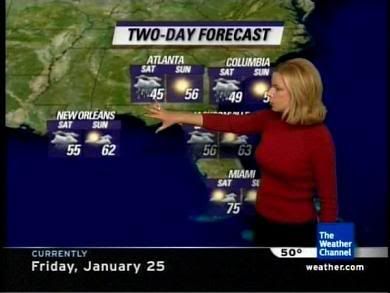 Screencaps courtesy of Zonajohn at the Wide World of Women forum.