More local action from site of Superbowl XLII in Phoenix, Arizona. These are pictures today from the lovely Beverly Kidd of KTVK. If you like Beverly, you can read her blog that she does for 3TV, unfortunately, she doesn't see to write on it very often. She's really cute and though you don't see much of her legs here, I bet their really sexy.

Beverly Kidd has the complete package,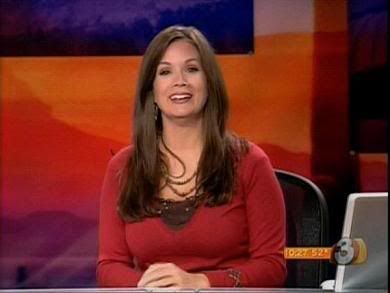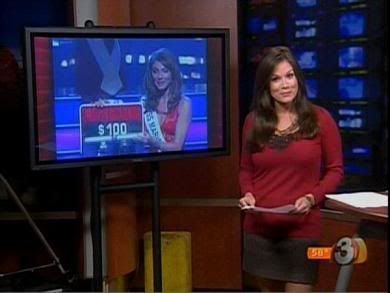 Screencaps courtesy of zonajohn at the Wide World of Women forum.