Last weather babe of the day. I'm not a huge Domenica Davis fan but I think she looked really hot in these pictures. I love the cute white top and her facial expressions. She can be really hot when she wants to.

Isn't it great when people love their job,


Domenica's wondering what to eat for lunch,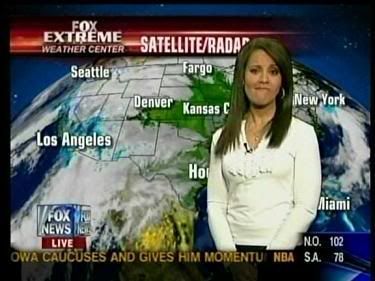 Screencaps courtesy of sandman at the Reporter Caps forum.