Some updated pictures of the very hot Eleonora Daniele of Rai Uno on Italian TV. I like the set they use for her show, you get to see a lot of Eleonora. The only thing about Eleonora is that she doesn't smile enough.

Eleonora on her show from today,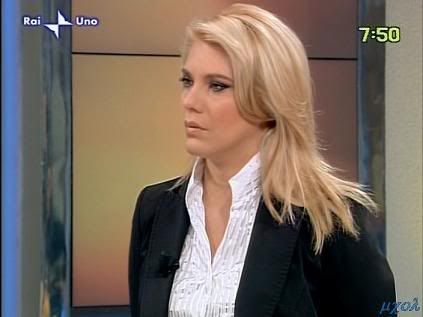 The wandering eyes of horny old men,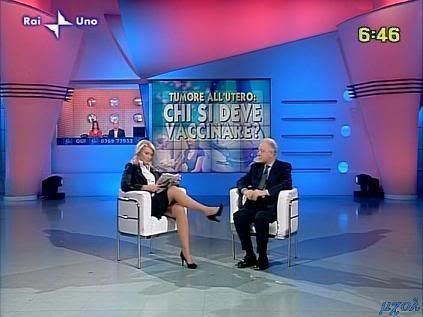 Screencaps courtesy of mcol at the Wide World of Women forum.