I think Laurie Dhue has the best 'Oooh' face out there. It's those lips, they are Angelina Jolie like, just incredible. I think she knows it too so she makes a point of making that 'Oooh' face just to lure you in.

Can you say, Laurie 'Dhuuue',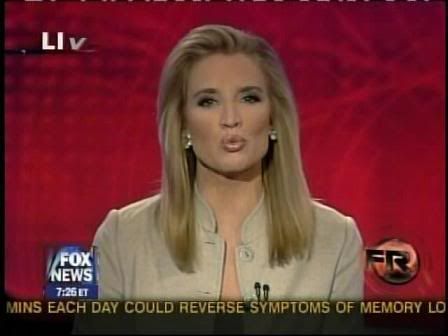 Screencaps courtesy of DeadZone at the Wide World of Women forum.