German weather has never seemed so interesting until Petra Papke of N24 was presenting it. She usually shows plenty of cleavage and wears some of the sexiest outfits I've ever seen. These pictures are conservative by her standards, but more pictures of a hot Petra will follow.

Petra shows us a little cleavage,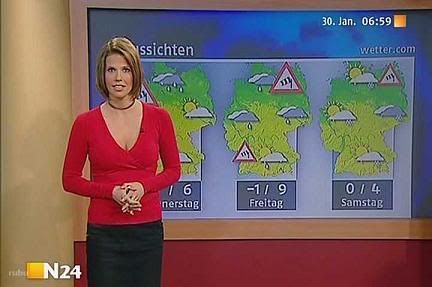 Screencaps courtesy of mrg1808 at the Reporter Caps forum.